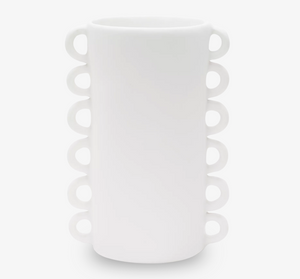 Our Loopy Large Vase features loops reminiscent of handles or a strip of exaggerated lace along the outside. With our signature organic look, this large vase is perfect for delicate branches and making a statement.

Available in White & Fog

Handmade with care using food safe, lead free and BPA free resin.
Dimensions: 7.75″ x 11″ x 15.25″